Summer is a time for swimming, BBQ's and playing outside. It is a time for relaxing and enjoying neighbors. It is a time for hiding from the heat inside cool houses and apartments. And that means that property managers and owners have a lot of work to do taking care of indoor and outdoor areas.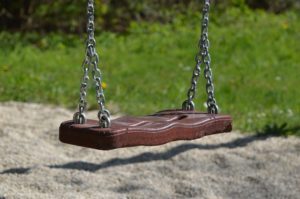 Outdoor:
If your property has any pools, picnic areas, BBQ pits or any other outdoor areas they must be cleaned and maintained.  Inspect all recreational equipment- check and fix swing sets, fix pool pump, check BBQ grill lines to ensure that they're not creaked or bent and burners are clean and unobstructed.
Make sure that you are prepared for fire season. Remove fire hazards in the form of debris or dead plants and trim bordering vegetation. Ensure that grills are properly ventilated and moved away from buildings. Remind tenants about regulations regarding using their own grills too close to buildings or other fire hazards.  In addition, make sure to remove heat sensitive or combustible materials from garages or other not-temperature controlled places such as attics or sheds because the temperature will be rising throughout the season.
Service your irrigation system to save on water usage, prevent landscape damage and reduce standing water. Make sure to program sprinklers to the optimal summer settings. If you don't have automated system make sure discuss watering expectations with tenants who are responsible for their own watering.
Make sure that everyone is in summer mode! Add summer chores to the staff to-do list- servicing pools, cleaning grills, organizing outdoor areas. Remind tenants about regulations regarding quite hours, pool use, grills and community amenities.
Indoor:
As a property manager you have a responsibility to provide comfortable lodgings for your tenant.
The need to provide air conditioning depends on the local area regulations. Regardless of where your rental properties are located:
Make sure you know the rules for each property.
Inform your tenants of the rules in writing. Your city or state may have brochures or informational handouts you can provide to tenants, or you may need to include the rules in the lease or other information you provide.
Respond promptly to all requests for repairs. You may wish to keep contact information for trusted repair services on hand in case of emergency.
If you do have a cooling system in place, make sure to have a professional service your AC unit at least once a year. You must check the unit, clean coils, adjust dampers and look for other problems. Make sure to change your air filter out monthly- it keeps your air clean but it protects the system and helps it keep you cool. Dirty air filters can cause the damage to the system or keep it from running altogether. Check your condenser often- make sure it is free of debris. Clean it regularly. Make sure there are no bushes or weeds growing in it. Check the thermostats batteries.
Have a safe and cool summer!
Do you have a swimming pool or trampoline? 
Are you prepared for the summer heat?