October is National Cyber Security Awareness month. Cybercrime can cause major inconvenience and annoyance and can even lead to financial ruin and threaten a person's reputation and safety.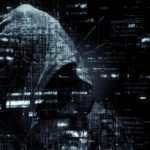 Cybercrime is any crime, including theft, fraud, which is committed electronically.
We all want a safer world to live in and to do that we must protect our computers and other network-enabled devices, such as smartphones and tablets. Being safe on the computer is often very similar to being safe in your daily routine. Apply the same daily safety principals to your online life as well.
Most companies store most of their information on devices that are connected to the internet. This means that criminals have numerous points of access to this sensitive information. Every business must be prepared for the numerous threats that can cause damage to both your bottom line and reputation.
Are you #CyberCovered?
Regular General Liability Policies may have cyber insurance coverage with very small sublimits. So although a regular GL policy may cover some loss; in order to be properly covered a supplementary cyber liability policy should be purchased.
Organizations should review all policy language with a broker before choosing a plan that effectively covers ransomware and cyber-attacks. Policies can vary significantly in their language and coverage options, so we recommend policies that—at the very least—provide coverage for extortion demands and payments as well as lost income resulting from an attack.
Are your employees aware of the risks? Are you #CyberAware?
Ransomware is a type of malware in which the attacker encrypts the victim's data to make it as inaccessible as possible- they "kidnap" the data. Then, the hacker demands a ransom to return the data. These ransoms extorted by cybercriminals through ransomware can be extremely expensive and there is no guarantee that your data will actually be returned to you after you pay! It is obviously best to avoid these attacks in the first place, even if insurance will cover the ransom. There is a simple way to make yourself and your data resistant to ransomware attacks. In addition to keeping your software and antivirus programs up to date, regularly back up your system on the cloud or on an external hard drive. That way, you always have a spare copy of the information that is most crucial.
Phishing is a kind of Social Engineering attack in which a criminal poses as a trusted or reputable source and sends fraudulent digital messages, such as emails, with the intent of manipulating individuals into revealing personal or protected information, or with the intent of gaining unauthorized access to a system through a download or link.
Phishing attacks are some of the most common – and most commonly successful – types of attacks. Learning how to recognize fraudulent messages by paying close attention to detail and never clicking on embedded hyperlinks, as well as remembering to report phishing attempts when you are targeted, are the best ways to defeat this kind of cyber-attack.
Malware is a general term that describes viruses, worms, Trojan horses, spyware, adware, rootkits and other unwanted software or programs. Once a malware program has gained access to a device it can disrupt normal computing operations, collect information and control system resources. Malware programs are being produced at an alarming rate and are always changing form and purpose, making detection and prevention harder for business owners. That is why it is crucially to always update your software and antivirus programs to the most recent versions.
Do you need a Crime Insurance Policy?
Read more about National Cyber Security Awareness Month.
Contact Fidella Insurance Agency to purchase a Cyber Insurance Policy today.