Welcome to Fidella's Insurance blog!
Thanks for following us! Please subscribe to our newsletter for great insurance info http://eepurl.com/cCjvLP
We are the preferred affiliate to commercial real estate and hospitality companies nationwide. We offer tailor-made solutions that provide total peace of mind, competitive pricing, and customization. Regardless of your requirements, our dedicated team of commercial insurance specialists will help you navigate the insurance maze.
Fidella offers retail property and casualty insurance brokerage, risk financing and all- inclusive insurance for any possible exposure and asset class. We offer 'Healthcare Plus' to healthcare facility owners and 'Hospitality plus' to clients in the hospitality sector, two recent innovations that our clients love.
What separates us from our competitors? We truly believe that our combination of attentiveness, dedication, cost-saving approach, big-picture, detail-oriented, responsiveness and deep insurance knowledge…makes us hard to beat. At Fidella we recognize that you are unique as a client and expect a direct and personalized approach.
Fidella Insurance Agency specializes in providing complete coverage for various types of commercial real estate, such as hotels, retail and office buildings as well as apartment complexes.
At Fidella, we recognize that you are unique as a client, and expect direct and personalized approach when we evaluate your individual risk and liabilities to identify your specific coverage needs.
Ready to talk to us?
Find out more how we can provide you the security and protection you need at the attractive rates you will appreciate.
Call us: 844-FIDELLA (343-3552)
What do we do?
Fidella works with you to get the best coverage for your business. We get you the best rate and coverage for your Commercial Package, General Liability, BOP, Worker's Compensation, DBL, Inland Marine, and Umbrella Policies.
Do you have real estate holdings? We can get you the best rate and coverage for Homeowner's, Vacant, and Dwelling Fire Policies.
Having an Umbrella Insurance Policy is an important part of the coverage for your business, property or home.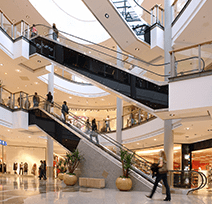 For more information about Commercial Property Insurance, Liability Insurance, and Commercial Package Insurance contact Fidella Insurance Agency today- your preferred retail property and casualty insurance brokerage.