Do you assume something bad is going to happen?
Do you think that your property will be severely damaged?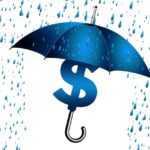 Most people like to think not. Most people tend to underplay the chances of running into major property damage especially when involved in purchasing property insurance.
They want to under-insure their properties rather than pay higher premiums. They are hoping that they will never have to use their insurance. We all hope for that. Unfortunately, if there is a loss and the property is under-insured, they will not receive the full coverage for the loss but they will also be subject to a penalty for not meeting the guidelines of coinsurance.
Most insurance policies have a coinsurance requirement of 80-90% of the property's value. By meeting that requirement when insuring the property, they will not be subject to penalties in the event of property damage. There are other ways to avoid these penalties, such as making sure to have "Agreed Amount" or a No Co-insurance clause, but that's for a later post:)
https://www.linkedin.com/feed/update/urn:li:activity:6412720201871159296
What is Umbrella Insurance?
Contact Fidella Insurance Agency today learn whether you are fully covered in case of an emergency or a claim.